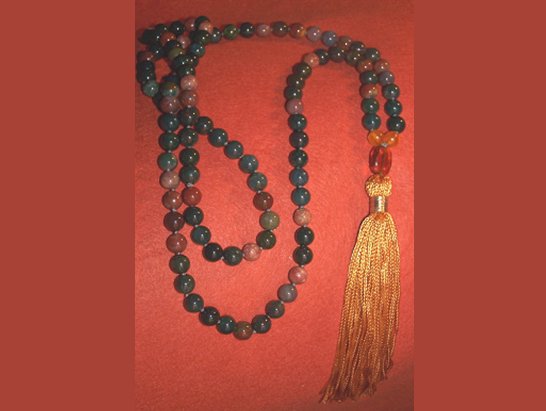 Mala of the month

The Sacred Healer Mala

Bloodstone

Guru bead Amber, Silver or Gold

Prices incude shipping to the lower 48

Bloodstone is very healing and directs healing energy.

It is balancing to the internal organs, strengthens and oxygenates the bloodstream, enhances vitality, strengthens the heart, spleen, and bone marrow. It also aids in balancing iron deficiencies. It reduces emotional and mental stress and brings prosperity.

It is said to help activate and direct the Kundalini energy.